Monday, May 15, 2023 / by Zdenek Tronicek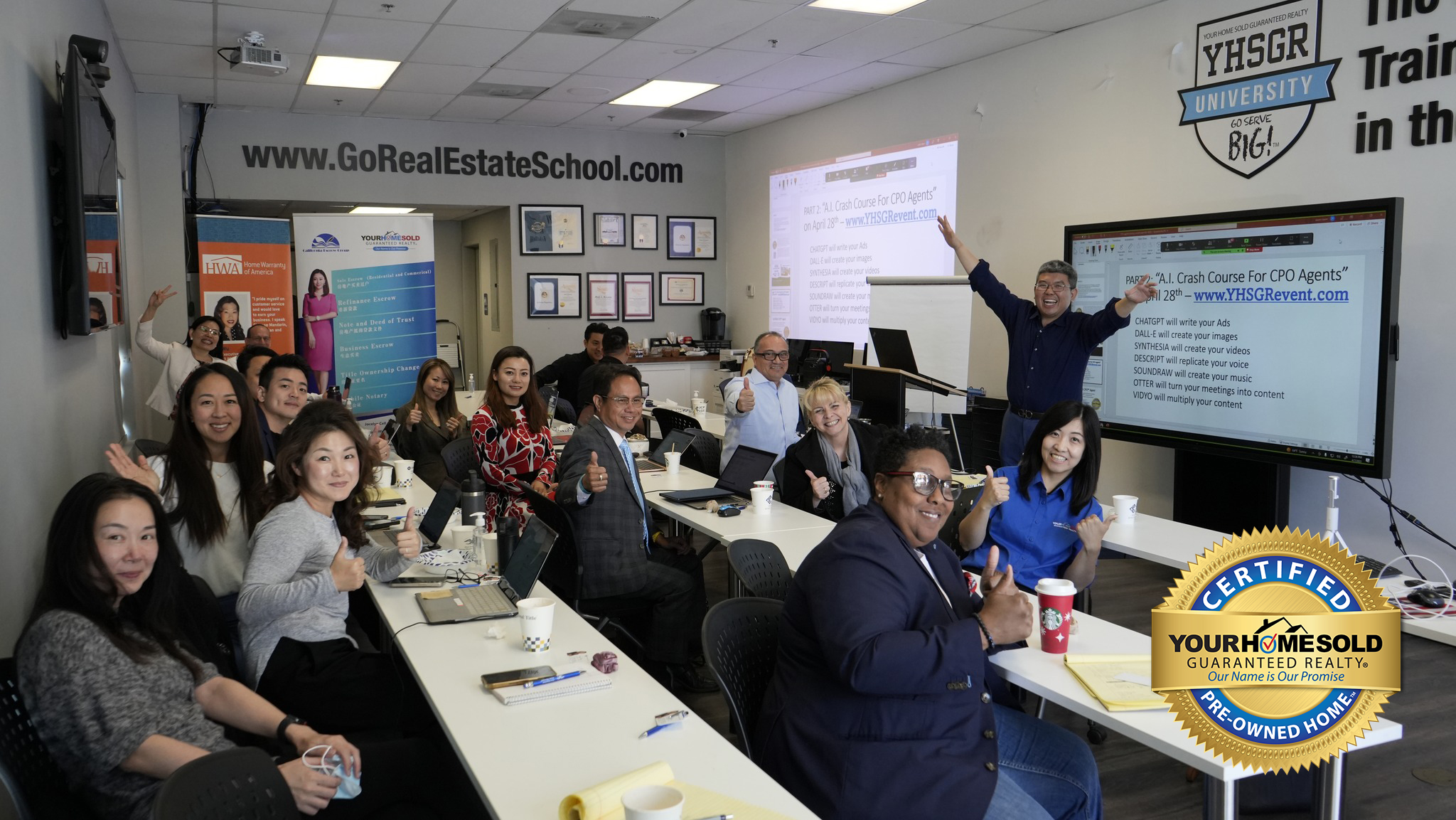 Your Home Sold Guaranteed Realty Hosts 1-Day "Certified Pre-Owned Home (CPO)" Real Estate Agent Certification to Better Serve Consumers in Today's Market.


LOS ANGELES, CA, UNITED STATES, April 7, 2023
YHSGR, a prominent real estate firm, organized a Certified Pre-Owned Home™ (CPO) real estate agent certification program in one day. The objective was to provide YHSGR's real estate agents with the necessary skills and knowledge to offer exceptional service to clients in the current market.


The April 7th training program hosted by YHSGR in California was attended by numerous real estate agents and broker associates. The program provided valuable training, tools, and insights for these professionals to enhance their services and provide better customer service in an increasingly competitive market. To address common problems faced by homeowners, YHSGR introduced the Certified Pre-Owned Home (CPO) program which offers a home warranty, pre-inspection report, and buyer satisfaction guarantee. The program covers best practices for home inspections, home warranties, and latest trends in the industry. The CPO designation helps agents better market homes and provide more value to their clients. The program provides pre-qualified and motivated buyers, simplifying the purchasing process for both parties. Overall, the CPO program ensures a seamless transaction that benefits both the buyer and the seller and provides peace of mind.