Monday, March 6, 2023 / by Zdenek Tronicek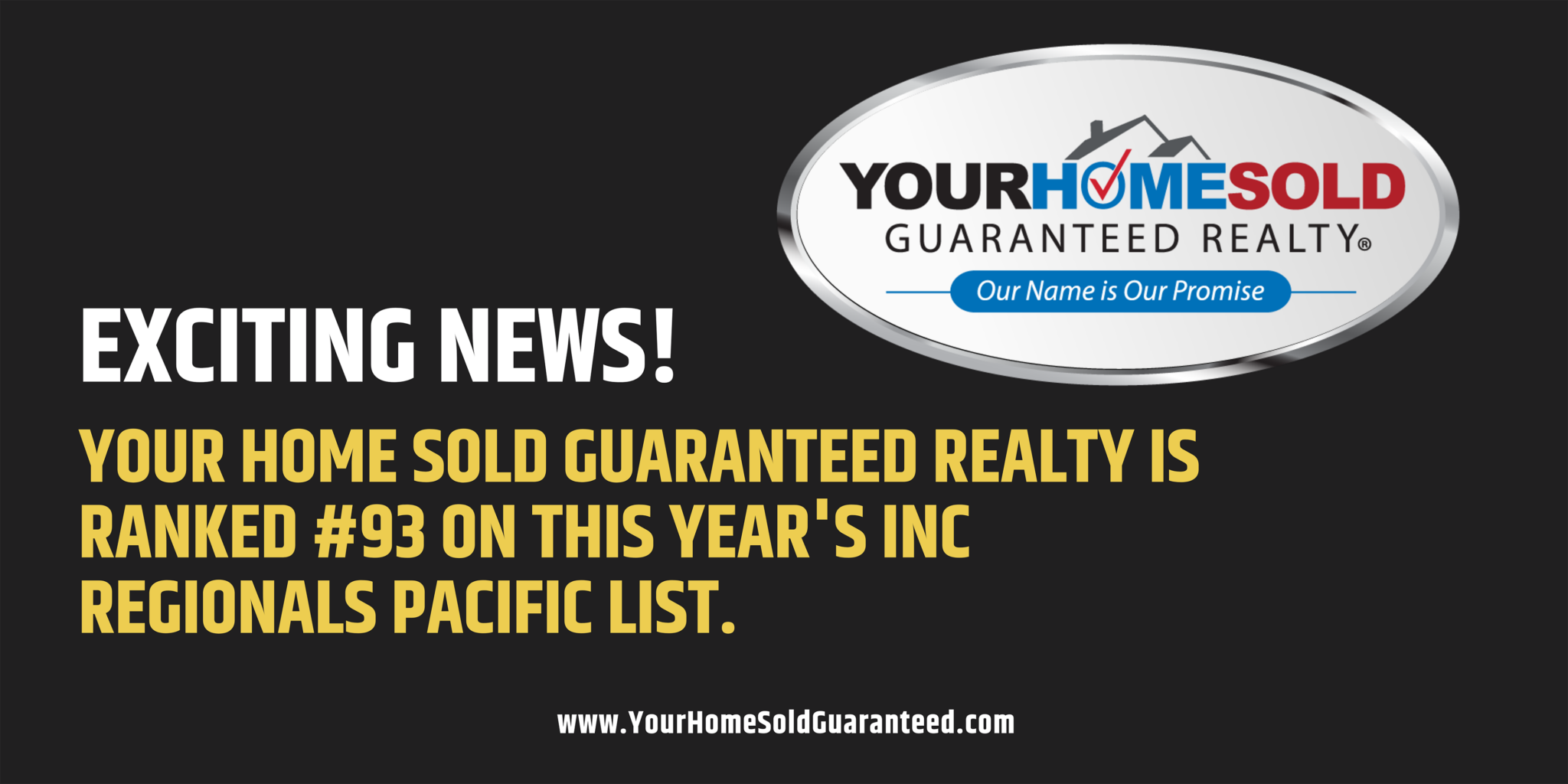 Companies on the 2023 Inc. 5000 Regionals: Pacific list had an average growth rate of 559 percent
ROSEMEAD, CA, UNITED STATES, March 2, 2023 — Inc. Magazine today revealed that Carsten Phillips Inc. DBA Your Home Sold Guaranteed Realty is No. 93 on its third annual Inc. 5000 Regionals: Pacific list, the most prestigious ranking of the fastest-growing Pacific private companies, based in Alaska, Hawaii, California, Oregon, and Washington. Born of the annual Inc. 5000 franchise, this regional list represents a unique look at the most successful private companies within the Pacific economy generating sustainable growth and jobs.
"We are proud to be one of the fastest-growing real estate companies nationwide. If you're looking to buy or sell a home, Your Home Sold Guaranteed Realty is there for you every step of the way. You can count on knowledgeable agents with PERFORMANCE GUARANTEES that are ready to handle every situation, giving you the peace of mind that you made the perfect choice in a Real Estate Agent and Company," said Your Home Sold Guaranteed Realty CEO Rudy.
The companies on this list show a remarkable rate of growth across all industries in the Pacific. Between 2019 and 2021, these 1,125 private companies had an average growth rate of 559 percent and, in 2021 alone, they added 14,536 jobs and $4.6 billion to the Pacific region's economy. Companies based in the Irvine, Santa Monica, and Venice, California areas had the highest growth rates overall.
Complete results of the Inc. 5000 Regionals: Pacific, including company profiles and an interactive database that can be sorted by industry, metro area, and other criteria, can be found at inc.com/pacific starting February 28, 2023.
"This year's Inc. 5000 Regional winners represent one of the most exceptional and exciting lists of America's off-the-charts growth companies. They're disrupters and job creators, and all delivered an outsize impact on the economy. Remember their names and follow their lead. These are the companies you'll be hearing about for years to come," said Scott Omelianuk, editor-in-chief of Inc. magazine. "As an Inc. Regional honoree, you [Carsten Phillips Inc. DBA Your Home Sold Guaranteed Realty] now share a pedigree with companies that have been named to the Inc. 5000, our annual list of the fastest-growing private businesses in America. That esteemed roster includes the likes of Intuit, Zappos, Under Armour, Microsoft, Jamba Juice, Timberland, Clif Bar, Pandora, Patagonia, Oracle, and other notable alumni. Welcome to a very exclusive club. And, once again, congratulations. We wish you many more years of success—and many more years on all of our lists!" he added.
About Your Home Sold Guaranteed Realty:
Our Vision is to be the best place to work, the best place to buy real estate, and the best place to sell real estate. Your Home Sold Guaranteed Realty and their agents know when you put others first, you will never be second. It Is Our Mission, To Positively Impact The Lives of People, Through Second Mile Service, Innovative Systems, and Charitable Giving.


ZDENEK TRONICEK
DRE 02062603
Your Home Sold Guaranteed Realty