Monday, September 20, 2021 / by Zdenek Tronicek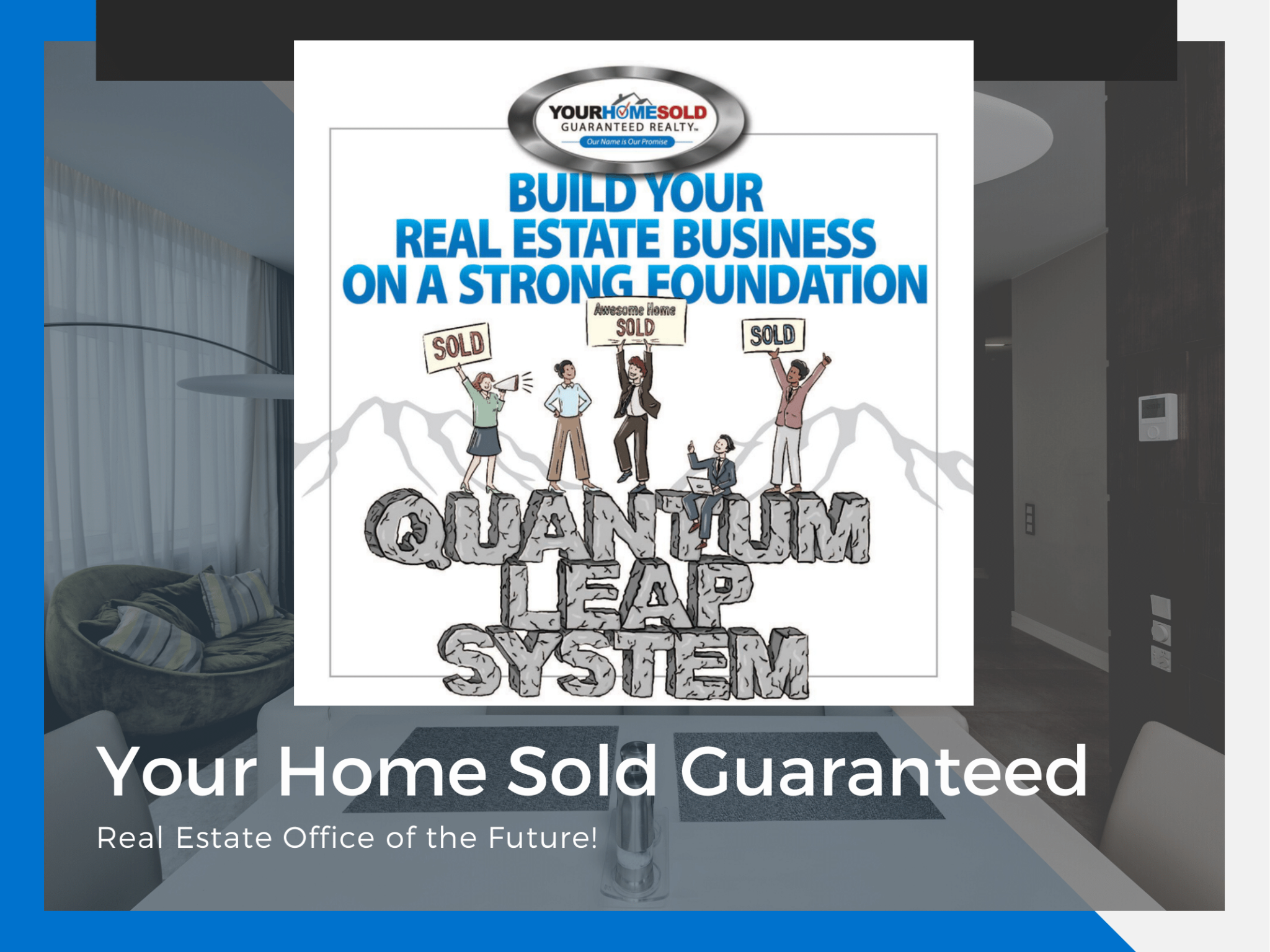 The Definitive Guide on Selling More Homes and Making More Money – Than You Ever Thought Possible – Without Giving Up Your Personal Life to Do It!
Why is it the vast majority of real estate agents struggle to effectively get and grow their real estate business?
My name is Zdenek Tronicek, with Your Home Sold Guaranteed Realty and if you are like me, you frequently question many of the norms and standards of real estate.
In my experience, the way most agents and brokers do business is a failing formula.
Industry statistics make the case:
The median gross income of realtors is below $50,000 a year.
First-year agents take home less than $9,000.
80% of all agents do not make it past their 5th year.
95% earn under $100K.
99% earn under $250K a year.
If you are thinking there must be a better way – you are right!
There is a better way to sell real estate. But this better way is found in not doing what most agents do.
This is why we launched Your Home Sold Guaranteed Realty.
Please allow me to explain in more detail.
Our QUANTUM LEAP SYSTEM is different than what 99% of Agents and Brokers do. You may even say – opposite!
You see, we have discovered there is no part of industry norms and standards that an agent can use to become super successful. Our experience has shown that the more an agent does what the majority of agents do the greater the likelihood of the agent not achieving Super Success (top 1% of the 1%).
Think about how most agents get started in real estate… You get your license. You pick a company probably because you know someone there. You show up day one and then begin to copy pretty much what everyone else is doing.
And THAT is likely the career killer. The industry statistics I detailed prove this.
For the few agents and brokers who do make decent money, they find themselves working weekends and evenings. Juggling all the balls themselves, racing around every day, all day, trying to be all things to all people.
It is impossible for that agent to be at their kid's ballgame and showing homes to a buyer at the same time. They are forced into cheating one of them.
It shouldn't be that way.
Commissions are disappearing for most agents as well. The majority of companies don't seem to know what to do about it.
Like I pointed out; People get into real estate, look around at what everyone else is doing and copy them – instead of copying the 1% of the 1% (those who have actually achieved the highest levels of success).
If you want to be a Millionaire Agent Team – it's improbable copying or learning from someone who HASN'T done it.
So I, and the #1 Real Estate Agent and Coach in History, Craig Proctor – took the #1 System for growing a real estate business and turned it in to a BROKERAGE – for agents like you that want to…
Increase your Real Estate Business by 300% or More Without Giving Up Your Personal Life To Do It.
I'm talking A Real Business that Changes Lives, Positively Impacts Your Community and Allows YOU to Live the Life You Were Born to Live!
I was the first to launch a Your Home Sold Guaranteed Realty in California – in August of 2019.
The concept of having a Brokerage with the #1 USP (unique selling proposition) in Real Estate History as its name would enable agents and brokers to combat the trend of paid media becoming more crowded and less profitable AND capitalize on the growing TREND of SEO, Organic and Free Media.
So all of that struggle for you to have predictability in your business, certainty of income growth and an influential business that serves your life and others too – all that toil and struggle…
We exist to totally eliminate that for you and help you achieve your heart's desire!
Quite simply, we have a different way, a better way, a superior way, to sell real estate.
Imagine – the plan, the system, the model, the mentors, the culture – all in ONE place – guaranteed to increase your business by 300% or more without you giving up your personal life to do it.
That is who we are and why we are doing this.
Zdenek Tronicek
DRE 02062603
TEAM LEADER YHSGR
Your Home Sold Guaranteed Realty