Sunday, February 12, 2023 / by Zdenek Tronicek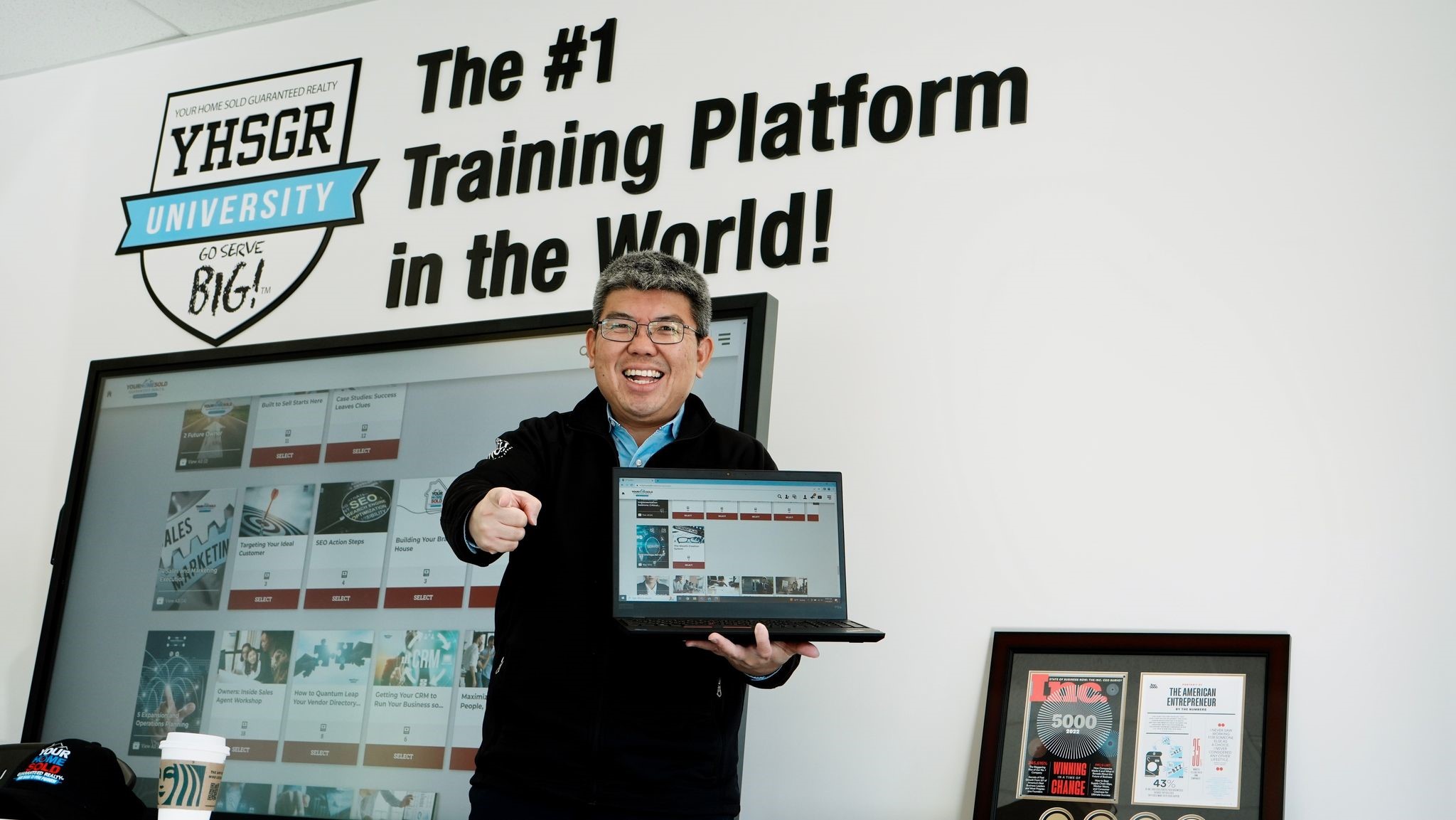 ROSEMEAD, CA, UNITED STATES, January 31, 2023 — Your Home Sold Guaranteed Realty (YHSGR) University, the educational platform of the leading real estate brokerage in California, has announced that Cardone University advanced sales training courses are now available at YHSGR University platform to help its real estate professionals to close more deals in 2023. This addition to YHSGR University will bring high-level expertise in sales training and provide YHSGR associates with the latest cutting-edge skills they need to excel in their roles, especially as the economy continues to become more volatile.
Cardone University, which has a reputation for being one of the best business training platforms in the world, offers a comprehensive sales training curriculum designed to cover all of the fundamentals and technicalities professionals must know in 2023. With this new advanced sales training, Your Home Sold Guaranteed Realty associates can access over 800+ segments of fully interactive video content that guide them on every important step from the initial meeting with the prospective clients to closing the sales.
This advanced sales training series cover crucial sales fundamentals, including robust new hire training, critical steps to the sale, closing & negotiating the art of closing the deals, customer service, advanced negotiation strategies, and many more. In addition, YHSGR associates will learn how to handle objections, do proper follow-ups, and how to grow your real estate business in tough times. It will also equip YHSGR associates how to develop winning mindset for 2023 team success.
Speaking on occasion, YHSGR Sales Manager, Hazel Tubayan, said, "We are excited to add Grant Cardone advanced sales training series to enhance our sales training program. This new addition is a testament to our commitment to equipping and empowering our associates into world-class sales professionals. These segments will help them ace sales strategy, customer service, and negotiation in 2023 real estate market." YHSGR University guaranteed to help real estate agents and broker associates get through a tough economy.
The sales training segments will be integrated into the YHSGR University advanced sales training program that already offers a variety of content related to cutting-edge lead conversion and pro-business growth systems. The content will be available ON-DEMAND 24/7 with unlimited access and they will also get the support of their experienced team at Your Home Sold Guaranteed Realty, such as one-on-one accountability coach, mentor/team leader to help each YHSGR associate to implement the home selling system, and a network of over 200 real estate professionals available on WorkPlace intranet platform exclusive only for Your Home Sold Guaranteed Realty associates.


DRE 02062603
Your Home Sold Guaranteed Realty