Monday, February 14, 2022 / by Zdenek Tronicek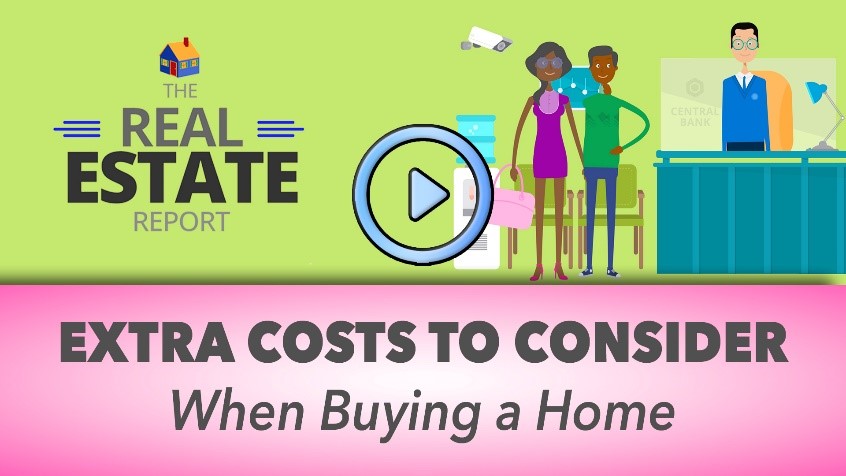 Whether you're looking to buy your first home or trading up to a larger one, there are a number of costs on top of the purchase price that figure into your calculation of affordability. It's important for you to know what some of these extra fees could be, so not to be surprised on closing day. Some costs are one-time fixed payments while others represent an ongoing monthly or yearly commitment.
Number one, appraisal fee. Your lending institution may request an appraisal of the property, which would be your responsibility to pay for. Number two, property tax. Depending on your down payment, your lending institution may decide to include your property taxes in your monthly mortgage payments. If your property taxes are not included in your monthly mortgage payments, your lending institution may require annual proof that the taxes have been paid. Number three, survey fee. If the purchase is a resale home, your lending institution may ask for an updated property survey. Number four, property insurance.
Home insurance covers the replacement value of your home, the structure, and contents. The lending institution will request proof that you are insured as it protects their investment on the loan. Number five, service charges. Any new utility that services your home, such as telephone or cable may require an installation fee. Number six, legal fees. You may have a lawyer helping you when you purchase a home. Even for simple transactions, shop around as rates vary greatly, depending on the complexity of the issues and the experience of the lawyer.
Number seven, mortgage loan insurance. Depending on the equity in your home. Some mortgages require mortgage loan. Insurance payments are usually made monthly. Number eight, mortgage broker's fee. A mortgage broker may charge a fee in order to source a lender and organize the financing. It does pay to shop around as many mortgage brokers will provide their services for free. By having the lending institution absorb the cost, speak to the realtor who gave you this video. They may be able to arrange special financing through one of their mortgage specialists.
Number nine, moving costs. The rate usually rises 10% to 20% during peak demand seasons. Number 10, maintenance fees. Condominiums charge monthly fees for common area maintenance. Costs will vary depending on the building. Number 11, water quality and quality certification. If the home you are looking to purchase is serviced by a well, you should consider having the water checked by local experts. A fee may be charged for this service.
Number 12, local improvement. If the town you live in or will be moving to has made local improvements such as the addition of services and sidewalks, property taxes could be impacted. Number 13, land transfer tax. This tax is applied whenever property changes hands, the amount applied can vary. Your realtor can give you more detailed information on these and other costs, which may be associated with the home buying process. Arming yourself with the right information will ensure that you're budgeting properly and making all the right moves before purchasing your new house.
Click this link to watch the video and start packing – https://wtv.done4you.tv/play/15987/1090/yourhomesoldguaranteed
See Unlisted and Pre-Market Houses For Sale!
Our VIP Home Hunter Service gets you immediate access to homeowners willing to sell, but not yet listed for sale publicly!!!


Zdenek Tronicek
DRE 02062603
TEAM LEADER YHSGR
Your Home Sold Guaranteed Realty