WHAT OUR CLIENTS SAY ABOUT US: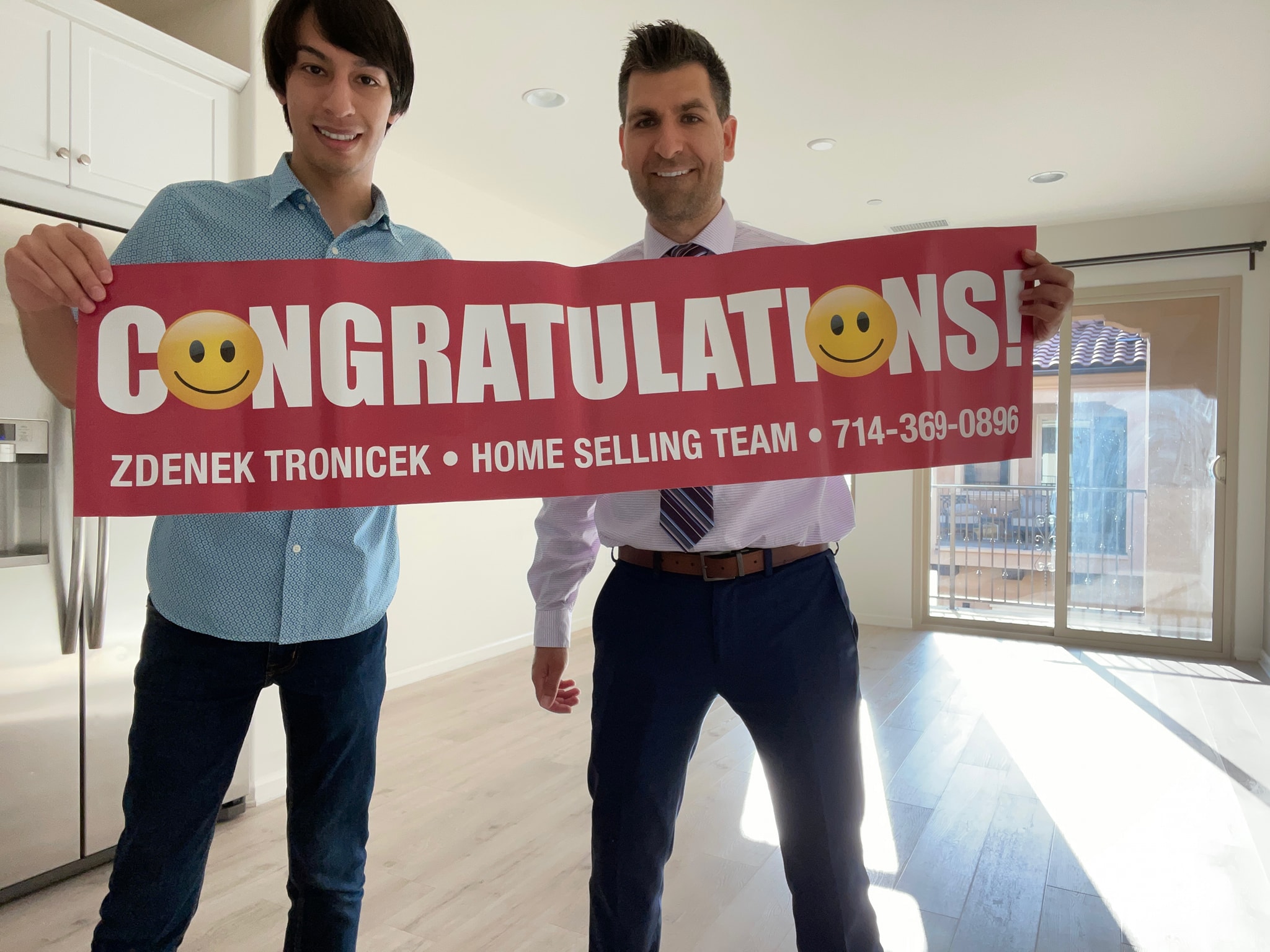 "Having worked with Zdenek on buying my first home, I now know the value working with the right realtor for wining the home you want. Even in such a competitive market, Zdenek negotiate against multiple offers and put together a winning offer. Ultimately he got got me the home for $15,000 below the highest offer! Finally, he was always available to answer any question I had, and supported me every step of way. To anyone looking to buy/sell a home, I highly recommend you work with Zdenek!"
by Mahdi Jorat, Lake Forest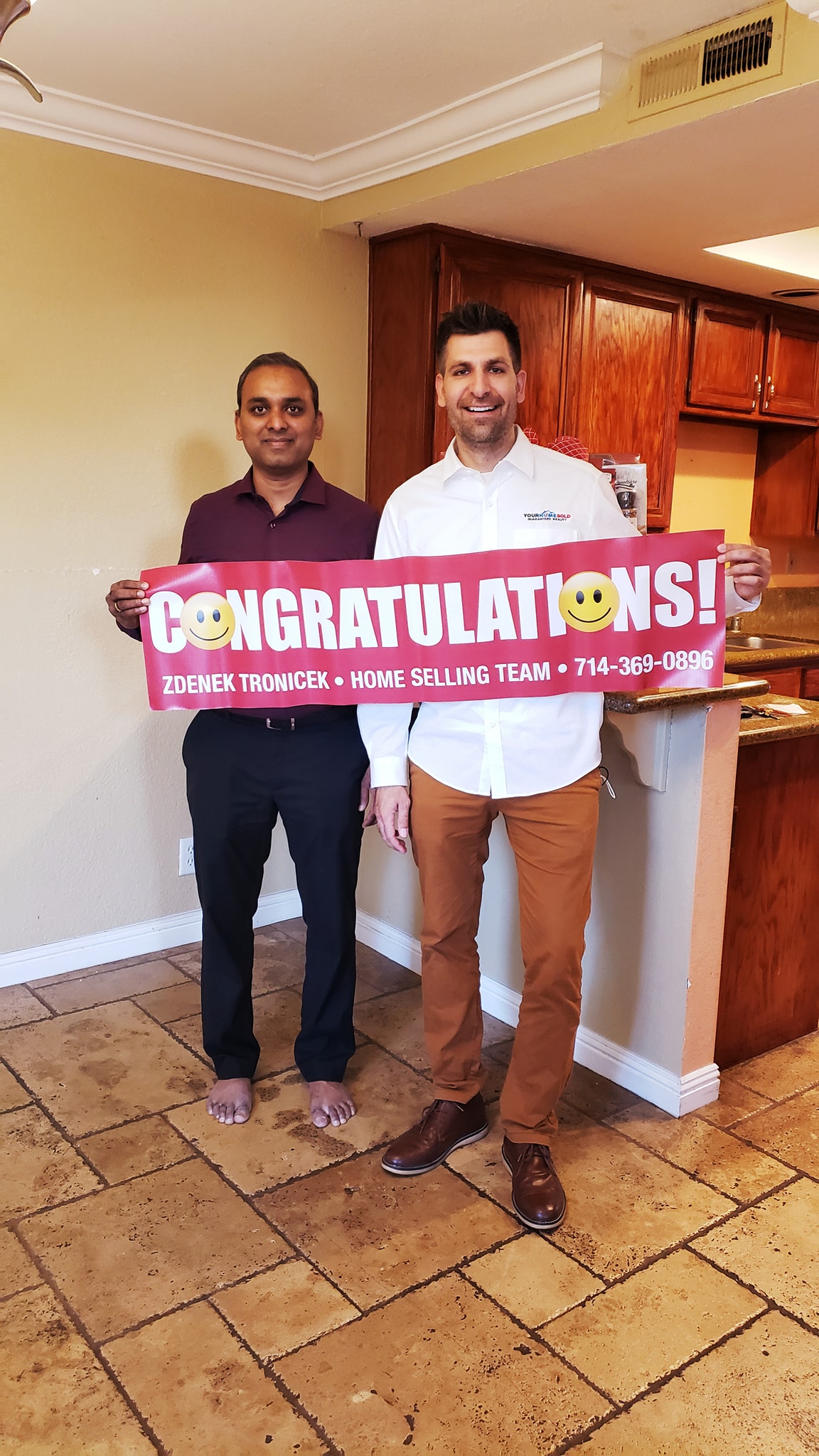 "Zdenek is an amazing real estate professional! helped us (first time home buyers) to narrow our home search in person & remotely through Video calls, guided prerequisite steps before submitting offer ,always cooperative, reachable and knowledgeable during tough phase on home buying process
During the escrow Zdenek and his team of expertise made sure all the documentations are approved & transactions are completed as per given timelines
We highly recommend Zdenek for any real estate transaction!


by Sukumar Arumugam, Tustin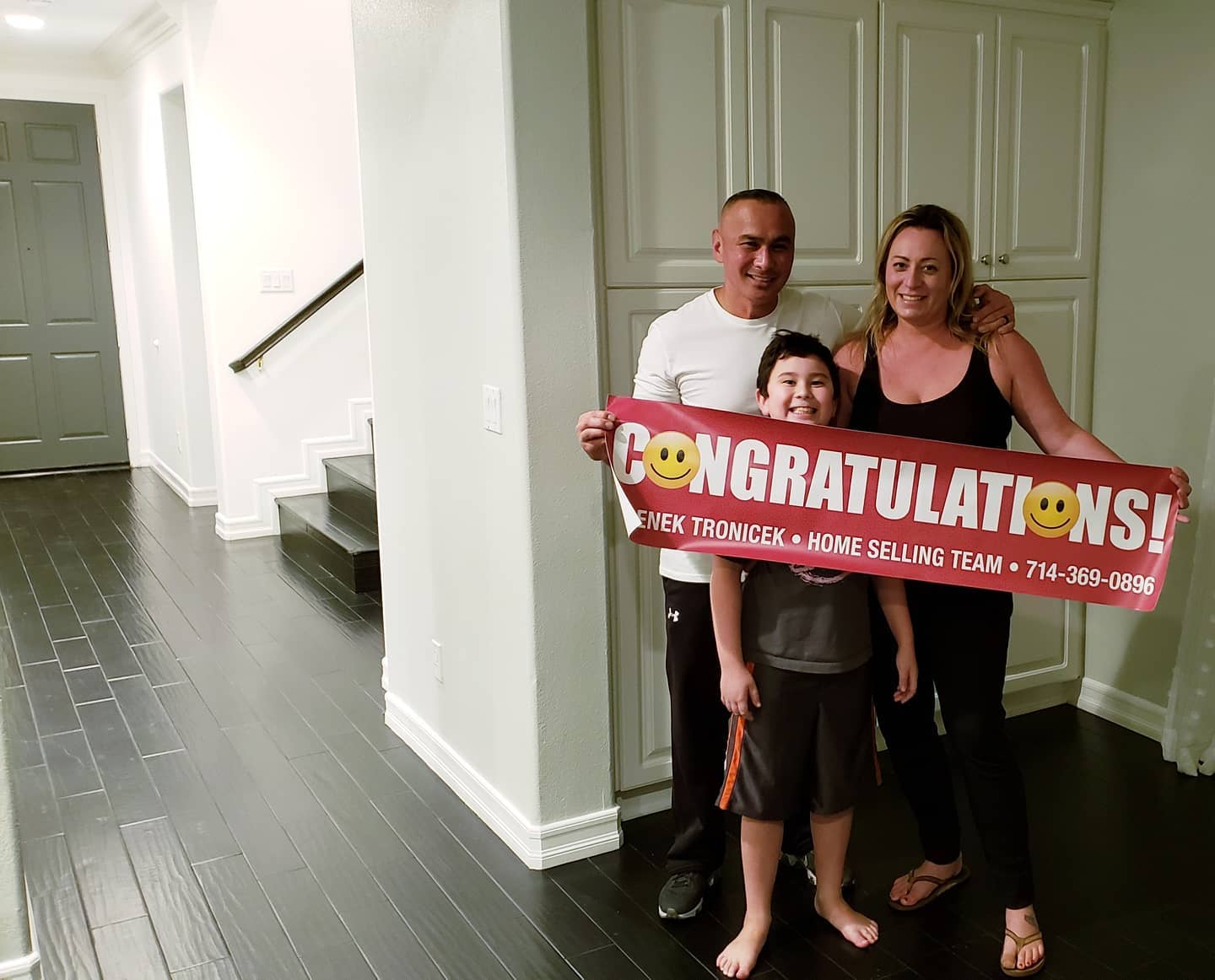 "We recently just relocated from Northern Ca to Southern Ca. It was a big move for us and we knew right away after meeting Zdenek that we would be in good hands searching for the perfect home. Zdenek listened to all of our requests And made sure our time was not wasted as we narrowed down our search. He found a home that was literally perfect for our family! With two offers made on the house, Zdenek went up and beyond to make sure that we got the house. During the escrow process Zdenek made sure that everything was done in a timely manner, which made for a very stress free transaction. We highly recommend Zdenek for any real estate transaction."


by Neri Family, San Clemente
"It all turned out a way better than I expected. Zdenek didn't go 100% but 110% above and beyond what would an agent do. I felt like a family member was helping us. He is very down to earth, he listens to what was important for us and when I was in doubt about anything he always calmed me down and he he would take care of it and he did! I would recommend him to anyone!"
By Andrew Reyes


"We thought he was very well informed, he had a great team so we decided to go with him and it was probably the best decision we ever made. Through the whole process it was great having him. From day 1, he told us all the things that we needed to do to get whatever house we want. Everything that he said or that he promised, he really went through with it so we really appreciated that. Great experience!"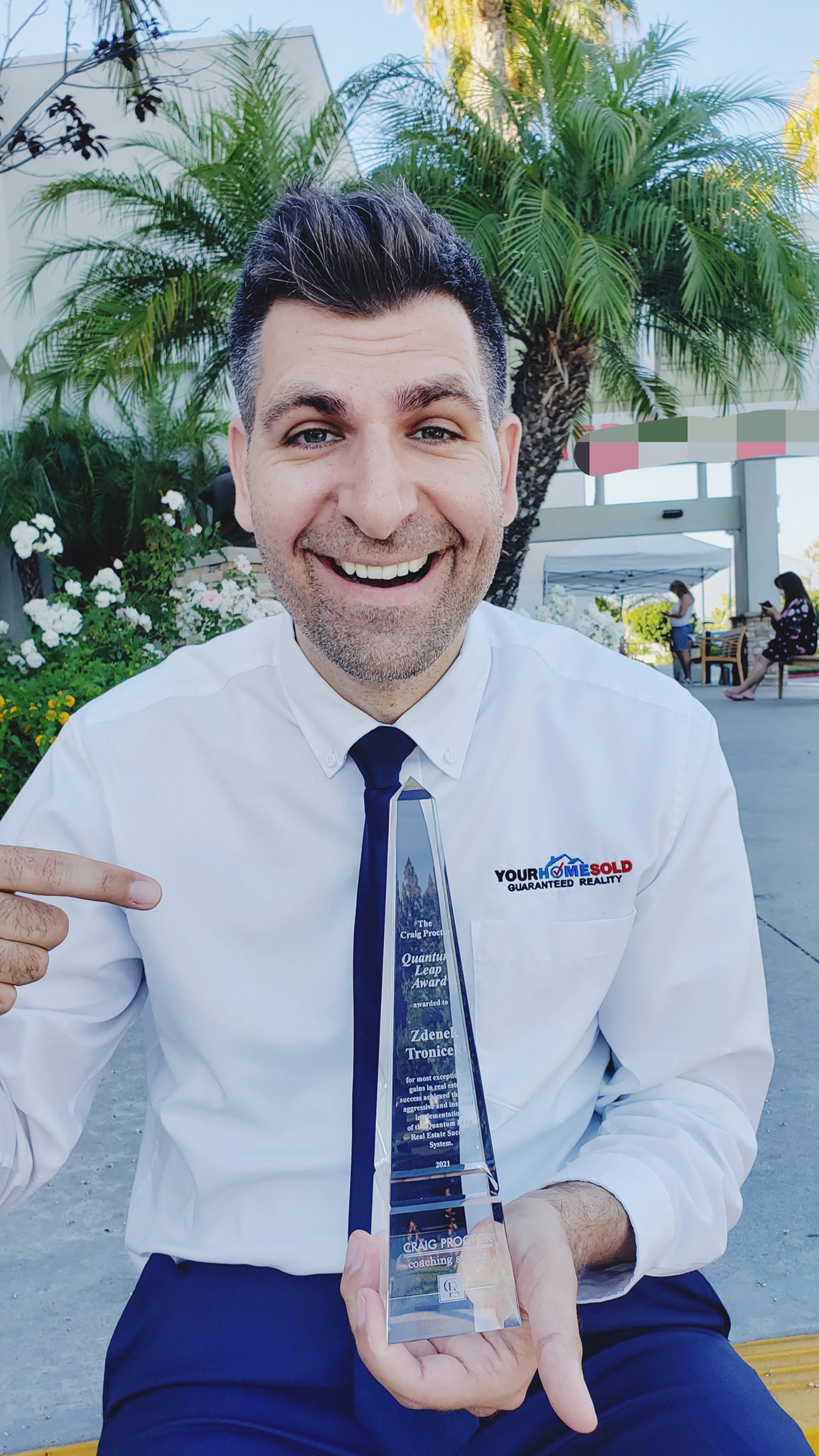 Award Winning Real Estate Expert in Orange County, CA

Specialties:
Listing Agent – Buyer's Agent – Relocation – Short Sale – REO and much more!
Your Home Sold Guaranteed or I'll Buy it*!
To discuss the sale of your home, Call Zdenek at 714-369-0896 and Start Packing!


5 BIG REASONS TO CALL ZDENEK'S TEAM TO SELL YOUR HOME:


1.) WE HAVE BUYERS IN WAITING We have 55,267 buyers in our database looking for a home in the area. It is likely that the buyer for your home is already in my database – Your home may already be sold!


2.) YOUR HOME WILL SELL FOR $17,500 MORE We sell our clients homes for an average of 3.5% more money compared to the average area agent. On a $500,000 home, that's an extra $17,500 more money in your pocket.


3.) YOUR HOME WILL SELL 3 TIMES FASTER We sell our clients homes on average in only 29 days while the average area agent sells theirs in 87.9 days.


4.) WE SELL MORE HOMES In fact, we sell over 20x more homes than your average agent. Because we sell so many more homes than our competitors, financially there are extra things we can do for you that other real estate agents and brokers don't offer: Your home will get far more exposure, Your home will be exposed to buyers in a much larger area nationally and internationally, Your home will sell fast and for top dollars because of our unique and exclusive consumer programs.


5.) YOUR HOME IS MORE LIKELY TO SELL Not only do we sell our clients homes for more money and faster than average area agent, your home is more likely to sell. According to 2019 MLS statistics, only 71% of area homes sold during their listing term. Compare that to our 97% of homes listed that sold before the end of the listing term.


Your Home Sold

Guaranteed

or I'll Buy it
To discuss the sale of your home, call Zdenek at 714-369-0896 and Start Packing
*Zdenek Tronicek and Seller Must Agree on price and possession date at time of listing.